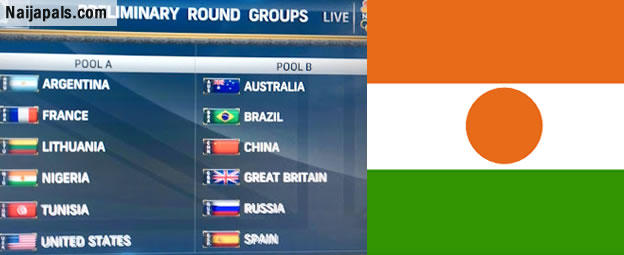 Another flag was wrongly displayed for Nigeria at the Olympics while countries participating in the Olympics basketball event were being listed.
Looking closely, you would see that the Nigerian flag has been replaced with a flag similar to the flag of Niger and India.
What do you think about this?