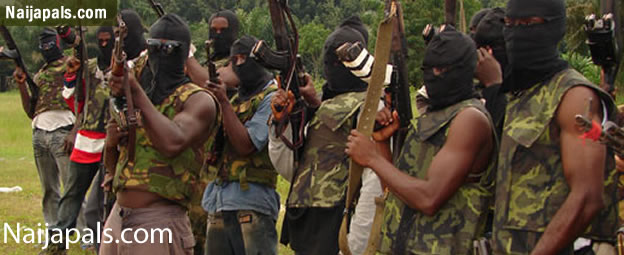 A Ghanaian Professor of Botany in the Ambrose Alli University Ekpoma has been shot and killed by Niger-Delta militants in Port Harcourt, Nigeria.
The late professor Peter Akomeah was killed along with a younger colleague while on field study for oil giant, Shell last Thursday.
The professor, a consulting environmentalist at the university had left his home in Ekpoma, Edo State in Nigeria for Port Harcourt on an assignment for the Consultancy Directorate of the university to Shell Nigeria on Monday last week.
He and his 9-member team had just concluded a field study at a small community in Port Harcourt and were waiting in a boat for one of their members from the community to join them so they could go back to their hotel.
A militant boat quickly sped off past them without raising their hands to signify they are unarmed, as is the custom on the Niger-Delta. The 4-member military escort considered this a threat and fired at the militants.
By this time the nine people in the boat had prostrated as is also the norm when civilians hear gun shots on the river. The militants started shooting at the escort soldiers, who fled when they ran out of bullets.
Some of the professor's team fled leaving 3 of them including the professor in the boat. The militants attacked and shot the professor and his younger colleague while they sent the other person to sprinkle petrol on the nearby houses. He subsequently escaped.
Professor Akomeah had been with the university since 1983. He hails from Konongo-Odumasi in Asante Akyem in the Ashanti region.
He had recently been to his hometown and left for Nigeria 3 weeks ago. The 58-year old professor was survived by his wife, 7 children and 2 grandkids.